THE STEROID-FREE
TOPICAL THAT
CAN HELP CLEAR
PLAQUE PSORIASIS
EVERYWHERE
ZORYVE (rhymes with "BELIEVE") is a steroid-free topical that works across body areas affected by plaque psoriasis for people 12 years and older
ZORYVE is for use on the skin only. Do not use ZORYVE in or on your eyes, mouth, or vagina.
Plaques illustrated. Not an actual patient.
ZORYVE (rhymes with "BELIEVE") is a steroid-free topical that works across body areas affected by plaque psoriasis for people 12 years and older
The ZORYVE Direct Savings Card provides ongoing support
ZORYVE provides
rapid relief across the body
Reviews from
112 people who sampled ZORYVE for 30 days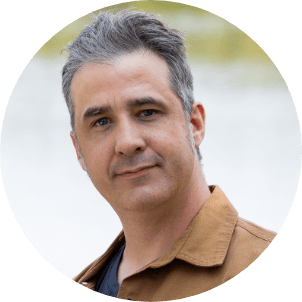 Real Patient Success Story
Daryl used ZORYVE to help relieve his plaque psoriasis
The ZORYVE Direct Savings Card can help with out-of-pocket cost for patients with private drug* insurance.
Sign up now!
*Subject to eligibility criteria and maximum program limitation. This offer is not valid for patients without commercial drug insurance or whose prescription claims are eligible to be reimbursed, in whole or in part, by any government program. Terms and Conditions may be viewed here. DID YOU KNOW?
Plaque psoriasis can occur in the skin folds. This is actually very common among people with plaque psoriasis, and can impact your options for treatment.
What else can we clear up for you?
See what ZORYVE can do
ZORYVE provides rapid relief and reliable control across the body
Talk with your doctor
The ZORYVE Plaque Psoriasis Conversation Guide can help you prepare for your next healthcare provider visit