PLAQUE PSORIASIS OCCURS ACROSS ALL BODY AREAS
Even in areas you might not realize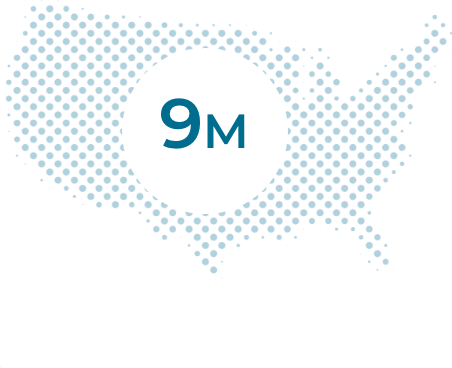 You are not alone.
PLAQUE PSORIASIS IS A CHRONIC AUTOIMMUNE DISEASE
THAT IMPACTS nearly 9 million people in the US
What triggers plaque psoriasis?
Common triggers, which vary from person to person, include:
Stress—emotional stress can trigger symptoms

Injury to skin—trauma to your skin such as abrasions, insect bites, and burns can trigger psoriasis symptoms

Illness—anything affecting your immune system, like upper respiratory infections, can trigger symptoms

Weather—cold weather can trigger symptoms due to less sunlight and low humidity, while warm weather factors can improve your condition

Diet—there is some evidence to show that symptoms may be triggered by certain foods and nutrients, as well as alcohol and smoking
How might your body be affected?
Signs and symptoms include:
Raised
plaques and scales
Itching, stinging,
and burning
Which body areas might be affected?
Plaque psoriasis often appears in more than one body area, including:
Body areas like arms and elbows, legs and knees, and your torso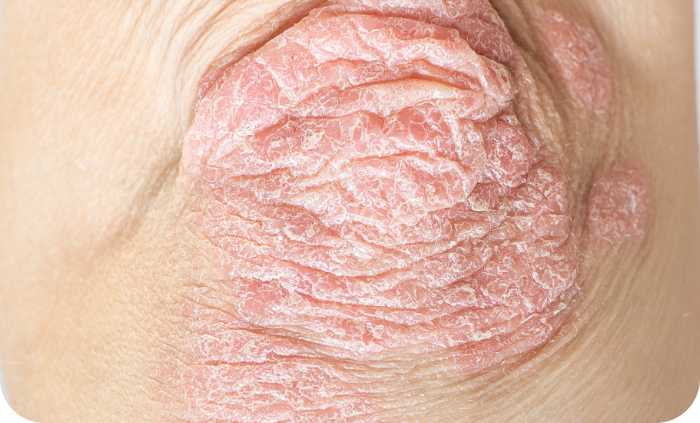 Sensitive areas such as the face and genitals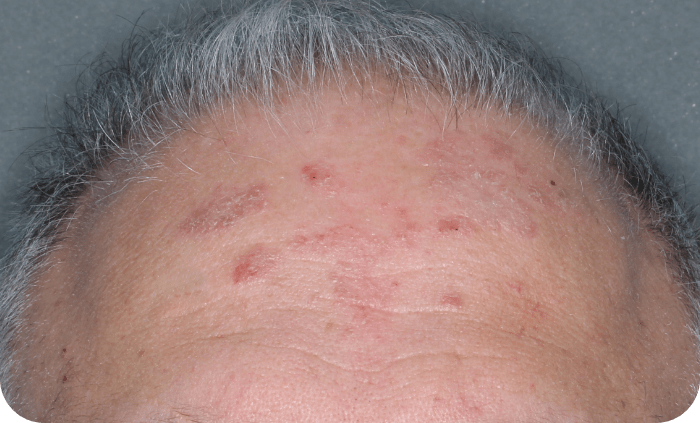 Intertriginous areas (where skin touches skin) like armpits, under breasts, and between buttocks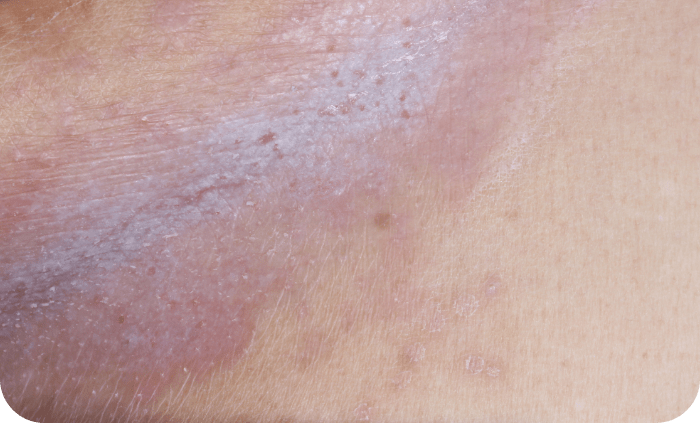 Plaque psoriasis affecting the genitals and intertriginous areas—where skin touches skin—can be challenging to manage, as the skin in these areas is thin and may be more sensitive to certain treatments. Skincredible Insight
According to research, 2 out of 3 people with plaque psoriasis will develop psoriasis on their genitals during the course of their disease. If you think you may have been affected by this, openly discuss it with your healthcare provider. Don't feel uncomfortable—it is common and you deserve effective and safe treatment no matter the area.
How does plaque psoriasis most affect you?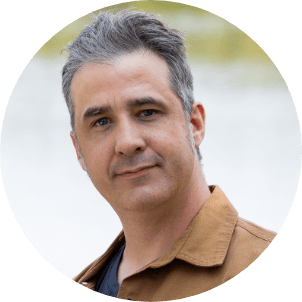 Right away I noticed a difference using ZORYVE on my skin. It wasn't oily and greasy—it was easy to apply.
Daryl—Real ZORYVE Patient
SEE A REAL PATIENT'S STORY